Another season is almost in the books. We have a few fishermen out in the bush but they will be back by this weekend and then we are on to the Moose hunt next week!  My favorite time of year.  I will be out there guiding  for 2 weeks and my only objective is to call in a moose for my hunter. It is a huge undertaking to head out into the wild country in search of this majestic animal.
Here are a few videos I have been able to capture of some of our recent hunts.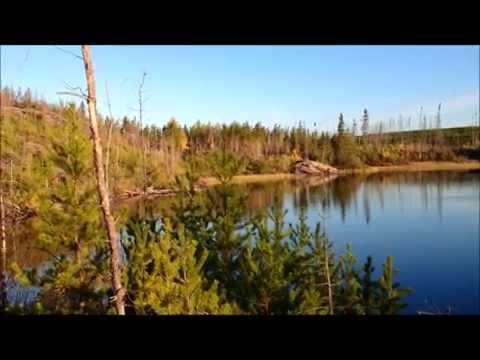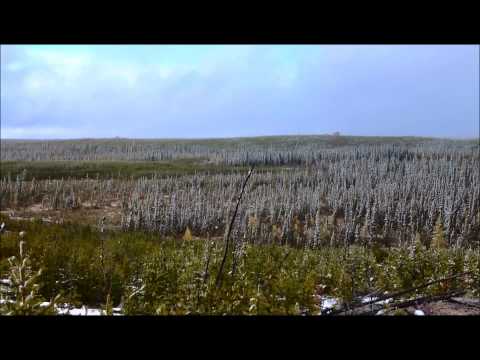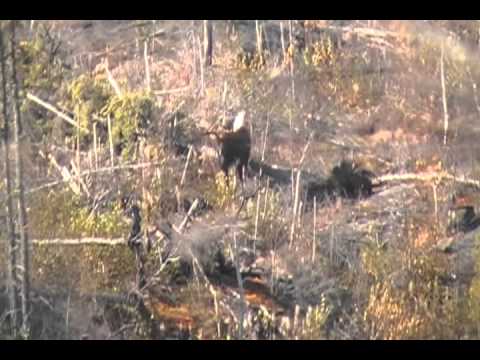 Here are a few pictures from some of our recent fishermen as well.  Fishing has remained constant in 18-30 feet of water.
"I hesitate to send a picture of a 36 inch fish but it represents a very fond memory of a great trip. As I stand there wearing everything from Walmart because my clothes were stolen when someone smashed my truck window while in route and I remember the eagle who stole part of our dinner from the fish cleaning board while I went in to wash sun screen from my eyes I realize that some of the greatest joy in life comes thru adversity. The biggest adversity of all however is that fish was caught by my wife and was bigger that my best pike we caught on Findlay Lake. I will have to live with that but the joy comes from her being just as anxious to return as I am. I have found no place on earth that rejuvenates and gives release like your outposts. Thanks again for replacing the stolen items that I did not know were gone till we got to Red lake.
Hope to see you next year. Jim"
"Thanks to you and John for a safe and enjoyable week on Loree Lake, even if it was too hot!!    Daryl"
"Good morning Rena,
 This could be the "worst picture" submitted for the best picture contest but I thought I'd send it anyway.
 This Laker was caught last Thursday in North Cherrington Lake in approx. 60 feet of water using a chartreuse jointed Rapala with 5 ounces of weight.
 I (we) Kevin Hoene and I fought her for 20-25 minutes.  We got her in the boat, unhooked her, measured her and when we tried to hold her for a decent picture she was just too large. Rather than risking dropping her on her head I elected to toss her back at the 1st opportunity.
 She's probably 70 years old or better.
 When studying the bragging sheets on the wall at Cherrington "Bay" cabin it went back to 2006.
 The largest Laker recorded was 31 inches. Kevin and I boated and threw back a 31 incher and this 38 incher in 3 hours.
 A great day.
 Thank you!
 The Hoene Group."