Moose Hunts
Click here to inquire about dates and availability.
Moose hunting in the remote Canadian Shield during the rut can be the most exciting experience of your hunting life. Hearing a 1200 pound animal grunting with every step thrashing his way through the bush like a freight train makes even the most experienced hunters knees shake. When moose hunting in the north country, you will travel by boat to access various areas on the lake to scout for sign. Checking in the lowlands, valleys, beaches and mudflats for fresh tracks, rubs and wallows. Moose sign can be also found on the ridges adjacent to the lake. You will then need to find a place to set up with the wind in mind to call. Once you have made the decision to go on a moose hunt, you should start to practice your moose call. This is essential in your success for hunting in such a vast area for North America's largest big game. Moose do not like to be out in the open and a consistent moose call is the key to make them show themselves. Moose are all around you in such a remote area. The hunter will have to sound convincing enough to get them to respond and come to you.
A true moose hunter is a patient person who can sit in one spot all day if needed, being as quiet as possible, not over calling but calling consistently and listening attentively. A moose hunter also has to prepare mentally. It can take days sometimes to convince one of the lumbering beasts to show himself. If you are a novice moose hunter, you should educate yourself as much as possible prior to the hunt to learn the habits and behaviors of moose. It is rewarding to call such a large animal in to you, it is even more rewarding to have an opportunity to harvest a Trophy Moose.
Guided Hunts: 2 hunters $5495.00 per hunter 1 Bull/1 Cow
2 hunters $6495 per hunter 2 Bull Tags
One Hunter Guided Hunts: $7495.00 1 Bull
Unguided Hunts: 2 Hunters $3495.00 per hunter 1 Bull/ 1 Cow
2 hunters $3995 per hunter 2 Bull Tags
Party Hunts: 3 or more hunters $3495.00 per hunter 2 Bull/ 1 or 2 Cow Tags
Additional Fishermen: $1500/person
Additional costs:
Caping-$100
Hauling hide out-$100
Deposits: $1000 per hunter payable to LAC SEUL AIRWAYS LTD
Payment in full due June 1st.
Package Includes:
Outpost cabin or tent camp

Boat, motor and gas

Outfitters tag

Flying out moose

Air transportation to and from base camp to outpost (150 pounds per person max.)
You Provide:
Food (Food included in Guided Hunts)

Personal gear

Rifle and ammo

License (hunting and/or fishing)
Check List:
Quiet Rain Gear

Beverages
Life Jacket
Fishing Rod
First Aid Kit

Matches/Lighter

Field Glasses/ Range Finder

Knee high rubber hunting boots(essential) Cabela's brand 400gram Thinsulate or similar suggested

50 feet 1/2" Rope

Day pack

5-6 Large Game Bags per animal(essential)

Bath Towels

Sleeping Bag

Warm Hat/Gloves

Bug Net

Rigid Pack Frame

Compass

Small Come-along or Block and Tackle

Knives

Blaze Orange Vest and Hat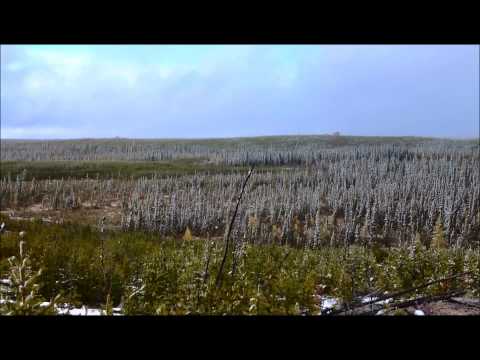 Trophy Canadian Fly In Moose Hunt Photo Galleries:
Fly In Moose Hunts